Delivering to Chefs Across the South West & Beyond!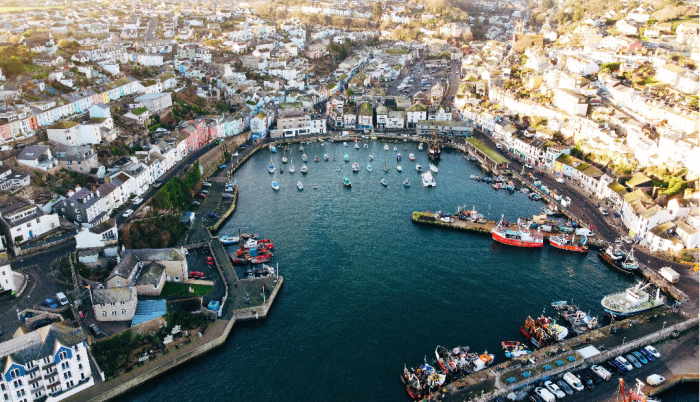 With the idyllic fishing port of Brixham and The World Famous Brixham Fish Market right on our doorstep, we deliver the freshest, locally sourced fish and seafood to award-winning chefs, every single day. We don't just deliver into the local area, we cover South West England, from the tip of Cornwall, along the South Coast, around the West of the M25 and everything in between.
A Dedicated Team of Drivers
Our dedicated team of 50 drivers on board, ensures a swift and efficient delivery service. They are out on the road early each morning, 6 days a week, Monday to Saturday, delivering you the finest seafood possible. Therefore, orders can be placed in the evening, until 7pm, for next-day delivery.
We have an answerphone service available during non-staffed hours as well as an innovative, industry-leading mobile phone app, Fresh Food Hub, that enables you to place orders on your phone whilst doing stock checks.
Our seafood orders are delivered using our temperature-controlled vehicles to maintain the quality of the fish, ensuring it arrives in the best possible condition ready for you to work your magic in the kitchen!
Check out our map below which details our delivery area!
Covering the South of the UK!