Welcome to Kingfisher Brixham
We Pride Ourselves on Being the Home of Fish Experts, Who Have Served the Finest Seafood Since 1984!
Based in the heart of the South West, we supply fresh fish and quality seafood across the South of the UK. Our premises are located near Brixham, with a prime coastal position next to The World Famous Brixham Fish Market. This means our local seafood is sourced directly from Brixham and along South Coast, and we have the space to expertly prepare your fish in-house by our team of skilled fishmongers. We follow this up with a team of over 50 efficient delivery drivers, who will deliver your order directly to your door, the very next day!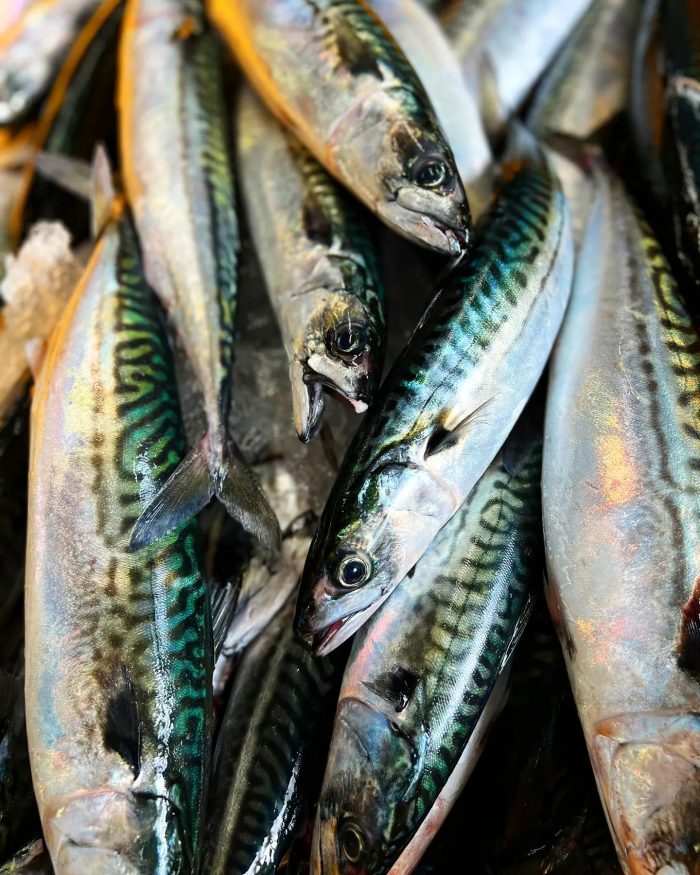 Our story
Marc Shipton is our Business Director and leads our team here at Kingfisher Brixham. However, the business was first established in 1984 by Nick Summersby, who began filleting fish in a bathtub! From these humble beginnings, and after years of hard work and dedication, we have grown into a successful, and modern business. This is based entirely on the foundations of our passion for the fishing industry, and we are proud to supply the fantastic range of wild and fresh seafood that is caught off of Brixham and the South Coast.
Generations in Fishing
Our staff have joined us from generations in fishing, with many remaining Brixham born and bred. A majority of our team are so local that some say they almost have fish in their blood! We are built on solid traditions, and Kingfisher Brixham is made up of a working family. Every member of our team is loyal and committed to what we do here, from the Brixham fish that we supply to thousands of customers across the country, to our thorough and hands-on customer service, we are extremely proud of the business that we are.
Behind the scenes, you will find that our staff include knowledgeable fish buyers and an experienced sales team, skilful fishmongers, technical experts and efficient delivery drivers. Our team are masters of their trade; with years of experience within the fishing industry and a wealth of knowledge supporting them. We don't just take fish orders, we go above and beyond for our customers. This includes offering advice on menu planning, seafood seasonality, buyer recommendations, daily specials and knife skills on fish preparation.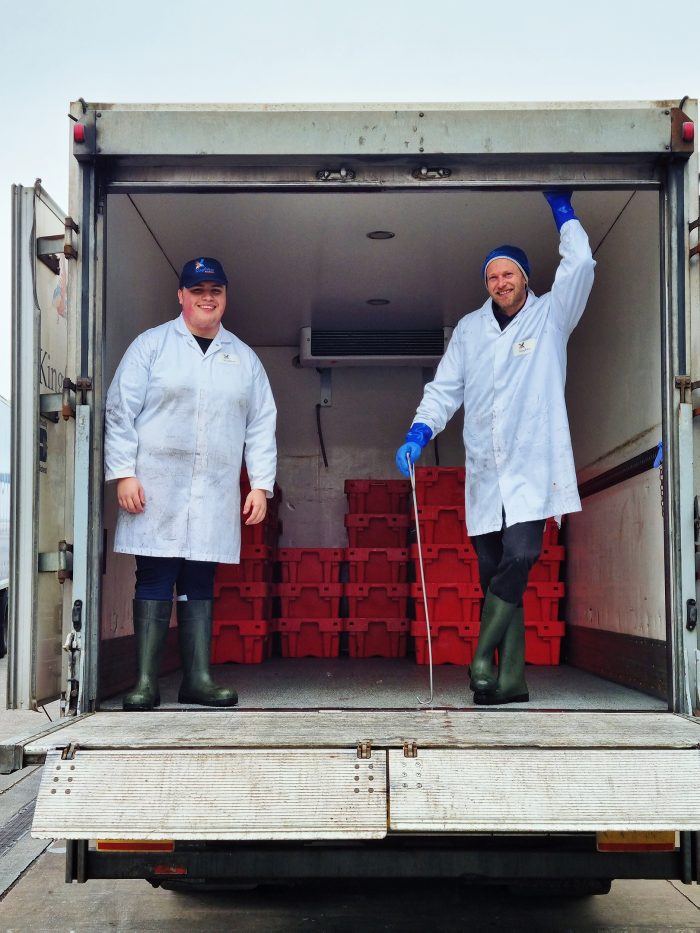 The World Famous Brixham Fish Market
Right on our doorstep, we have The World Famous Brixham Fish Market, with one of the largest fishing fleets in the UK. It is also one of the largest fishing ports in the UK by value and the current fleet consists of a mix of local day boats and larger fishing vessels. The boats remain at sea for anything between 1 to 7 days at a time, where they mainly fish throughout the English Channel, but can also operate in waters along the Bristol Channel and the Irish Sea. There are also a variety of scallop boats that dock in Brixham and fish around the local area. They use best practices, beyond industry standards, and supply us with the best quality shellfish around.
Brixham Fish Market is our main supply of fresh fish, in the idyllic fishing port of Brixham. Here, we can support our local fisherman and use produce that is right at our feet. Buying here means there is no time wasted between collecting our fish from miles away, and it arrives to us each morning, by 9 am, in optimum freshness at our depot, ready to be prepared and delivered to you.
The buying process starts when our experienced fish buyers wake at sunrise to bid on the freshest daily landings, ensuring they secure the best fish first. Over 40 species are landed at Brixham Fish Market, which we purchase five days a week. Species native to our area include lemon sole, john dory, gurnard, red mullet, plaice, brill, turbot, whiting, megrim sole, dover sole, monkfish, mackerel, herring, sardines, hake, pollock, haddock, sea bass, ling, bream, squid, octopus and many more. Some species are very seasonal and others are plentiful throughout the majority of the year. This is in addition to a great range of crabs and lobsters that are caught off our local shores.
Some of the boats we buy from include large fishing vessels such as 'Margaret of Ladram' and 'Lady Lou', along with smaller day boats such as, 'Eloise' and 'Kelly Marina II'.
If any of our fish and seafood are unavailable here, we source from other UK fishing ports such as Plymouth and Newlyn. We also source overseas where required, to cover all customer requirements. You can learn more about our fishermen and the areas we source from here.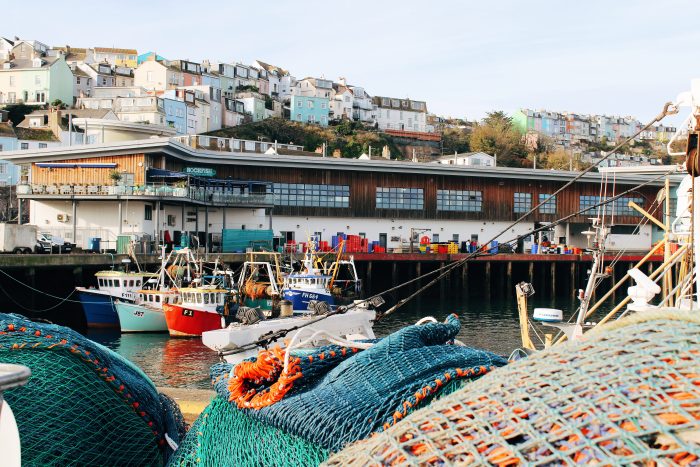 Proudly Supplying the UK's Top Chefs for Nearly 40 Years
At Kingfisher Brixham, we provide locally caught Brixham seafood to establishments such as Michelin-stared restaurants, bars, gastro pubs, hotels, colleges, sports stadiums and so much more. We share the same vision as our customers; a passion for high-quality fish, responsibly sourced and great-tasting coastal seafood.
Across six days a week, we deliver the very next day, free of charge, to top chefs across the South of the UK and the surrounding regions. You can see our full delivery area here.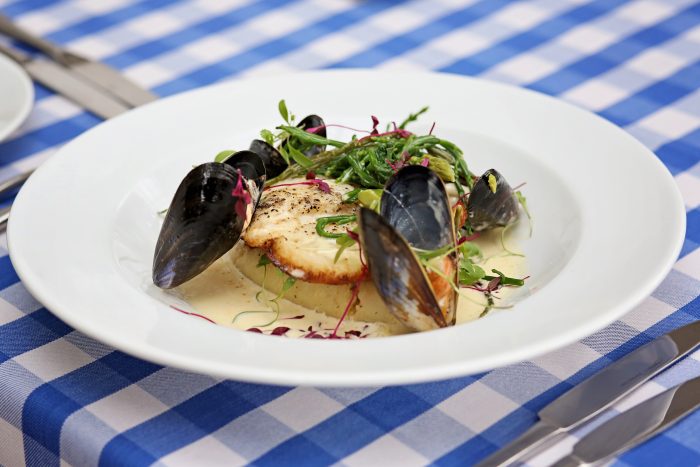 Easy and Flexible Ordering at Kingfisher Brixham
We offer a range of flexible ordering options so the process is made as easy and accessible as possible for our customers. This ranges from speaking over the phone to a dedicated Account Manager, to ordering online via our easy-to-use app and WhatsApp Messaging for those who prefer it. Orders that are placed before our cut-off time, 7pm, will be delivered the very next day in our temperature-controlled vehicles. This ensures that freshness and quality are preserved throughout the journey and that your fish arrives to you in tip-top condition.
Our company joined Direct Seafoods back in 2008, which enables national supply through our sister businesses around the UK. This also secured excellent financial backing, shared resources and additional partnerships.